Car Tracking Singapore for Rental Companies
GPS Car Tracking Device Reduces Risk for Rental Companies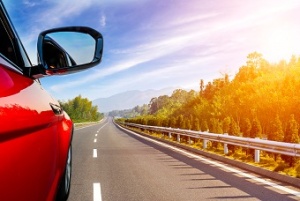 With JA Security's awesome car GPS trackers, car rental companies can eliminate their concerns about their rental cars being misused. Tracking of Car Rental vehicles are becoming more and more prevalent in Singapore and Malaysia.
Rental companies place huge amount of trusts in their customers, especially if they are renting a luxury vehicle. There is little visibility on how the clients treat the car, until the car is returned to the rental company, and whilst most customers are great, there are some that affect your business.
Fortunately, JA has a solution for you. Our 3G Car GPS Tracker is small and only require 3 wires for a basic installation and tracking. The ability to check where your clients are, if they have entered another country, or even have bad driving habits, puts you in a great position to react quickly.
---
FleetWatch Basic
The FleetWatch Basic is the most cost effective and popular option amongst the Singapore and Malaysia companies. We provide the 3G black box that will eliminate your concerns on any impending 2G network shutdown.
Vehicle Tracking System Singapore
---
FleetWatch Advanced

Real-time vehicle monitoring, theft alert, and driver protection and full fleet management advanced solutions. We guarantee that this is the most comprehensive fleet management solution in the market.
Vehicle Tracking System Singapore