Cold Chain Monitoring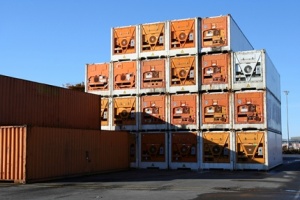 Unsuitable temperature control is the main cause of food and cargo wastage in the supply chain. Forward looking transportation companies appreciate the importance of reliable cold chain monitoring and distributing correctly chilled food and pharmaceuticals to clients.
Whether you are accountable for a fleet of reefer containers or own refrigerated rail or sea containers, or a refrigerated lorry, JA Security and Innovation's cold chain monitoring solutions provide you with complete visibility on your cargo.
---
FreightCheck for Reefers
Innovative GPS Tracker that detects in real-time any deviation from the standard the temperature range and a pre-defined route, damage from accidents, an attempt to break in and any unauthorised opening of container doors.
---
Fleetwatch Basic

The FleetWatch Basic fleet management solution can be integrated with a temperature sensor to monitor your refrigerate vehicle. We provide the 3G black box that will eliminate your concerns on any impending 2G network shutdown.
---
TrackMe
TrackMe is a portable tracking device. Both the TrackMe and TrackMe Compact GPS Trackers have an inbuilt temperature sensors, providing you the flexibility to drop and track temperature in small containers and boxes.
---
RFID Solutions

JA is able to provide RFID temperature tags that can be used to track the temperature of the shipment from start to end. A RFID hand-held device can be used to scan the tags at various destinations, and the control center can monitor the shipment status real time.