RFID Document Tracking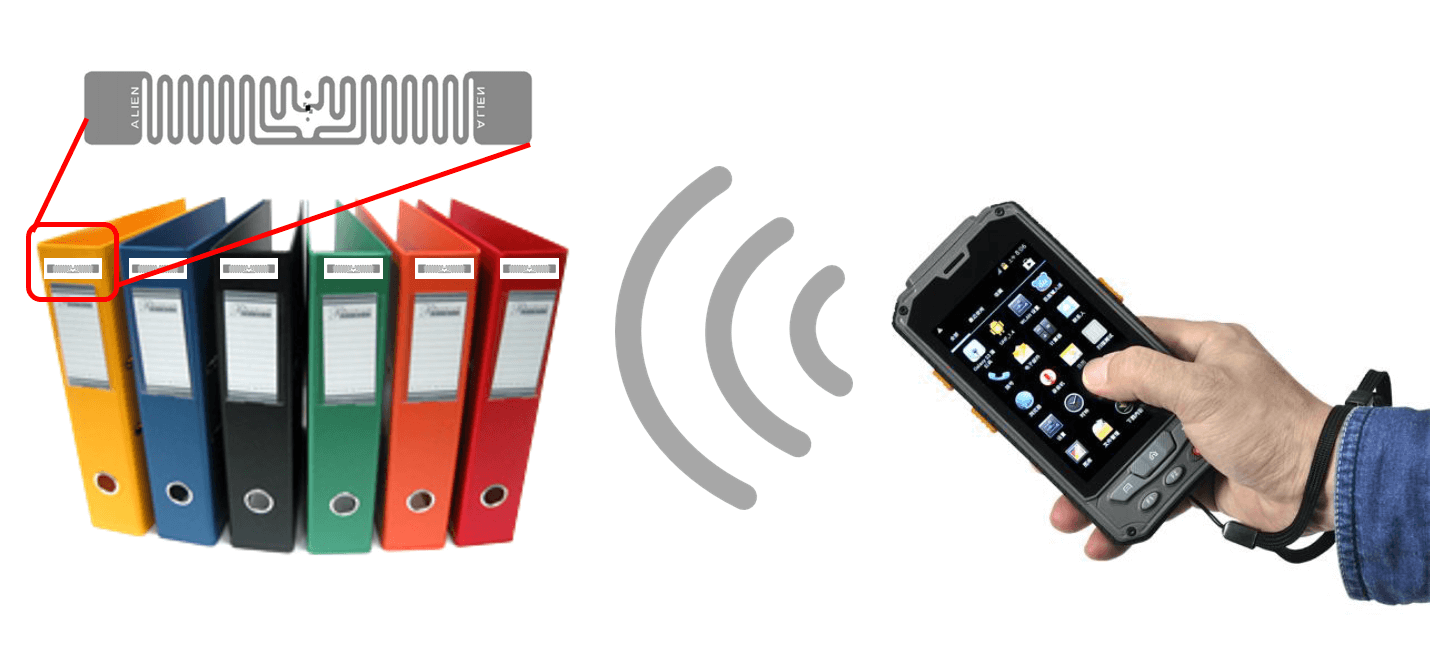 RFID Document Tracking Systems are meant to reduce the time spent by staff to maintain and manage several hundreds of files in an office. Some common practises of managing documents in the market include basic methods such as filing by alphabetical order, colour coding files, or using barcode files. However none of these methodologies can compare to the efficiency and easy provided by RFID document tracking systems.
How does RFID File Tracking Work?
Each document is provided with a RFID label tag which has a unique identifier. The RFID document tracking software associates the unique identifier with additional information such as the content of the document.
Fixed RFID readers and antennas can be placed around the office. Alternatively, a RFID handheld reader can be used.
When a particular document is required, the staff can key in the file number on the RFID document tracking software, and the location will be shown automatically if fixed RFID readers are used, or manually if a RFID handheld reader is used to scan the environment.
JA Security can also build custom RFID cabinets to keep track of the document inventory in real time. Such a cabinet can restrict access of the files, by only allowing access when employees scan their RFID badges.
Benefits of a RFID Document Tracking System
Find documents quickly and easily

Increase the productivity of your staff

Reduce operational cost

Maintain your company's reputation by eliminating loss of clients' data
Applications
Document tracking

File and Folder tracking
JA Security offers a number of RFID solutions to fit your warehouse management needs. Email info@ja-si.com or call +65 94555414  for more information. We provide fully customized RFID solutions in Singapore.