Ocean Transportation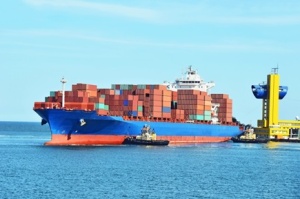 JA Security and Innovations clients rely on the real-time data offered by our inter-modal container tracking solutions for comprehensive end-to-end visibility in ocean transportation.

Be it for dry or refrigerated road, rail or sea containers, our clients can now track their high value cargo, monitor temperature and humidity in real time and make important decisions quickly.
• High Risk/Value Cargo
• Temperature Sensitive and Special Handling cargo
• Time Sensitive cargo
• Prohibited items
• Security
FreightCheck for Reefers
Innovative GPS Tracker that detects in real-time any deviation from the standard the temperature range and a pre-defined route, damage from accidents, an attempt to break in and any unauthorised opening of container doors.
---
FreightCheck for Dry Containers
Innovative GPS Tracker that detects in real-time container location, door opening or closing, break-in, blow or damage, with an installation that only takes 30 seconds.
GPS Tracker for Dry Containers
---
RFID Tracking for Shipping Containers
Using a hand-held RFID reader to scan tags on shipping containers, and automatically update your system. Save hundreds of man-hours on redundant manual logging.