Retail Sector Security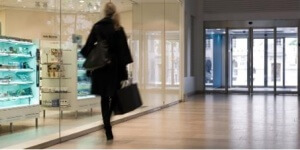 JA Security and Innovations' GPS Trackers and RFID Monitoring Solutions are cleverly combined with security solutions that can be applied in the retail sector.
Use our devices to monitor your shop-house or outlet's opening and closely hours, enabling you to monitoring what time your staff comes to work and closes the shop. In addition, you can protect expensive, high value items but using the RFID Smart Cabinet that keep tracks of inventory in real-time and lets you know who took out and what time the items were taken out.
---
Watchlock
This high security GPS Lock ensures:
• The security of your customers' inventory, commercial goods and supplies, and valuable equipment
• High Security for storage units, storefronts, containers, vending machines and commercial equipment
• Providing better control and monitoring over your customers goods knowing when, where and how it's been accessed
---
Smart Cabinet
This Smart Cabinet allows you to keep stock of all your items in real-time, and is particularly useful in the jewellery business, or other businesses with high value items.
---
iBeacon for Retail

Bluetooth beacons can be deployed to your retail outlet to automatically push out contextual messages such as sales and discounts to your customers' smartphones.