Automated Emergency Mustering Application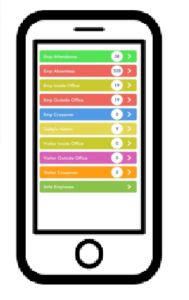 Mobile Application Interface Example
JA Security's Emergency Mustering Application allows organisations to quickly undertake headcount management during emergency evacuations,  accounting for safe personnel in assembly zones and identifying missing personnel. 
Technology Overview
Bluetooth Low Energy(BLE) Card Beacons are assigned to employees to track their "Real Time" locations in office / facility settings. BLE Beacon Gateways installed at strategic points around the premises read these BLE Card Beacons in their detection spheres. This data is transmitted to servers and the locations of the employees are then reflected in our customised portals.
Tracking Concept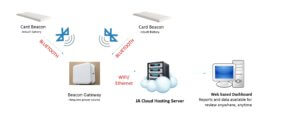 Visitors are registered via our VMS module, where they are checked-in and assigned a BLE Beacon Card. They are similarly tracked and their on-premise location also reflected on our portal interface. 
                                                                                                                                          VMS System UI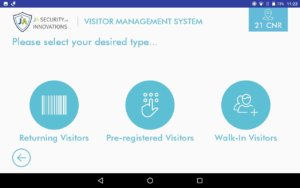 Emergency Mustering Application 
Available on both Android and iOS platforms, our proprietary emergency mustering application makes use of the mobile phone's built-in Bluetooth transceivers to read the Beacons around it and "Make Safe" employees and visitors in dedicated mustering areas and simultaneously identifying "missing" personnel. 
Using our "Real Time" views of the various zones, the locations of "trapped" personnel will be pinpointed and rescue teams can move in to evacuate them.  
Mustering App Concept

Market Trends and Opportunities
The common conception of setting up Real Time Location Systems (RTLS) is that of bulky devices and painstaking implementation. However with advances in BLE Beacon Technology,  the form factors of beacons and gateways are much more sleek in design, and the installation of these devices is a breeze as compared to tedious process of fabricating truss or brackets and installing large RFID antennas. Also BLE devices operate on DC voltage, allowing for easier deployment in open areas coupled with Solar Panels. With BLE Beacon Technology, deploying RTLS, is simple plug and play.
JA Security is able to create customised BLE Tracking software for all visitor and personnel tracking use cases.
Some examples below:
Tracking of Employees and Visitors in Premises such as Factories, Offices, Chemical Plants, etc.

Vendor Management – Monitoring "Actual" vs "Billed" Headcounts

Security Alerts – Entry into Restricted Areas by Unauthorised Personnel

Analysing Retail Customer Behavioral Patterns and Purchasing Patterns.

Tracking of Visitors and Analysing Visitor Behavioral Pattern in Exhibitions.
For more information, Click HERE or contact us.
Address:
Singapore: 18 Howard Rd #11M-02 Singapore 369585
Malaysia: No 11-1, Jalan KP 1/3, Kajang Prima, 43000 Kajang, Selangor Darul Ehsan, Malaysia
Email: info@ja-si.com
Mobile: +65 94555414 / +60 172993111