Insurance Telematics in Asia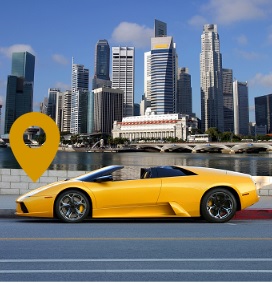 A report published by MarketsandMarkets indicates that the Insurance Telematics Market size is expected to grow from USD 857.2 Million in 2015 to USD 2.21 Billion in 2020, at a Compound Annual Growth Rate (CAGR) of 20.9%.
What does this mean to you in Asia, particularly Singapore and Malaysia?
The emergence of Insurance Telematics is in tandem with Usage Based Insurance (UBI), also becoming a mainstream game-changing offering for general insurers. Let's start off which vehicle GPS tracking first. With an advanced GPS Tracking Unit, insurers would be able to capture information on driver behaviours such as braking force, distance travelled, location travelled to, speed, etc. This would enable insurers to charge more as you driver more, or analyse reports upon an accident claim to see who was at fault. Needless to say, Insurance Telematics for the automotive industry can lead to huge savings for insurers.
JA Security and Innovations is a strong proponent of Insurance Telematics and have started to package product offerings with Insurance premium discounts for consumers. For e.g. JA-SI has tied up an agreement with a global insurance company to provide money changers and remittance companies up to 20% insurance discount, should they deploy the personal GPS trackers in their daily operations. JA is also in discussion with insurance companies on possible discounts offered for shipping high value/temperature sensitive cargo in reefer containers via ocean, should the container monitoring device FreightCheck be deployed.
Whilst we have started to see a take-off in Insurance Telematics in US and Europe, there is little activity in this area in Asia. It is proven that drivers change their driving attitude knowing that they are being monitored, although not in real-time in some cases.
For more information, please contact info@ja-si.com
JA Security and Innovations: Leading GPS Tracking Specialists in Asia