2G Services Sunset in Singapore
Dramatic Growth in Smart-Phones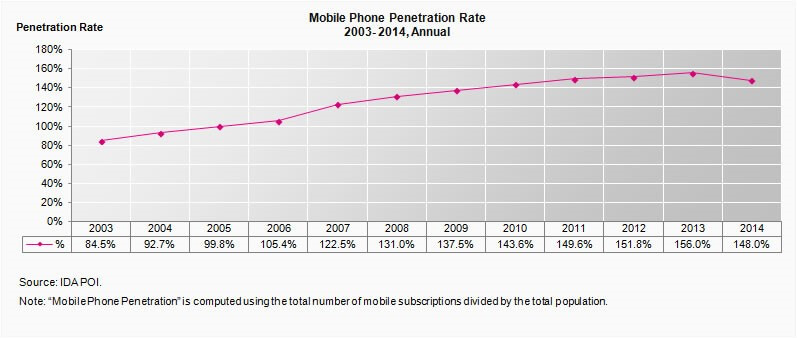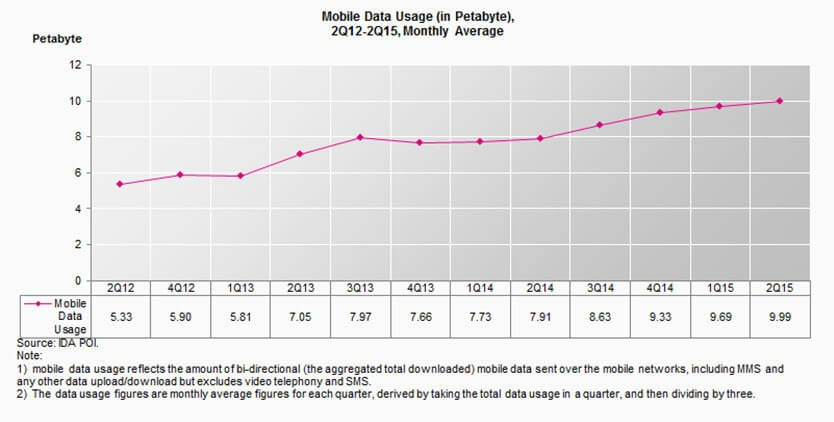 Recently, the Singapore Telcos have seen large increases in the number of smartphones and a dramatic rise in packet-data use. The above chart shows the almost 2-fold increase in mobile data usage from 2012 to 2015. Consumers want more and more data for for their mobile devices and applications, and they want it faster and faster. Carriers must provide for this dramatic growth in wireless mobile traffic. This has forced Singapore Telcos to acquire spectrum to add capacity, and deploy more spectrum-efficient protocols in existing spectrum to improve capacity.
The Telcos (Singtel, Starhub, M1) in Singapore have said that they plan to end the 2G service in 2017, for the development of the 3G and 4G services. The D-Day is officially set at 1st April 2017. The 2G network sunset is a major problem for the Machine to Machine (M2M) industry as large number of GSM/GPRS devices have been deployed in the field. Companies that have large number of 2G M2M devices must act now, including sourcing for a supplier that is ready for the next phase.
What are the options?
Replace the 2G GSM device with a 3G HSPA device. JA Security's customers have the option to purchase a 3G device, and having to worry less about replacing their device in 2017. 2G devices are cheaper compared to 3G, but you rather pay more now, then having to replace the device in slightly over 1 years or so.
Contact info@ja-si.com to enquire more on our 2G/3G GPS devices. JASI – Your GPS Tracking Specialist.