Our New Feature that will improve the Portable GPS Tracker Battery Life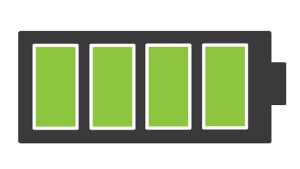 JA Security's Personal GPS Trackers and Portable GPS Trackers will now have an added feature that will prolong battery life of the devices by several folds! The applicable products are: Watchlock, Freightcheck, and TrackMe.
One of the biggest requests raised by our customers is to enhance the battery life of our products, and now we have just the solution. An accelerometer is an instrument for measuring the acceleration of a moving or vibrating body. All our devices are equipped with a 3D accelerometer. Using the inbuilt accelerometer, our GPS devices are able to decide if they are stationary and shutdown the internal GPS and Cellular Modem. What this really means is that the device will wake up upon detection of any motion, and sleep when it is not moving, increasing battery life significantly.
This feature will not affect other alerts such as door open or close for the FreightCheck and Watchlock, as well as the Panic button for the TrackMe Compact.
With this new feature, the Watchlock (GPS Lock) can now be used as a practical solution for shipping containers and remote assets. The TrackMe Compact can now be applied to assets such as Electric Bicycles to protect against theft. The FreightCheck can be used for a much longer period than the typical 3 months battery life.
For more information and orders, please contact: info@ja-si.com