Vehicle Tracking and Delivery App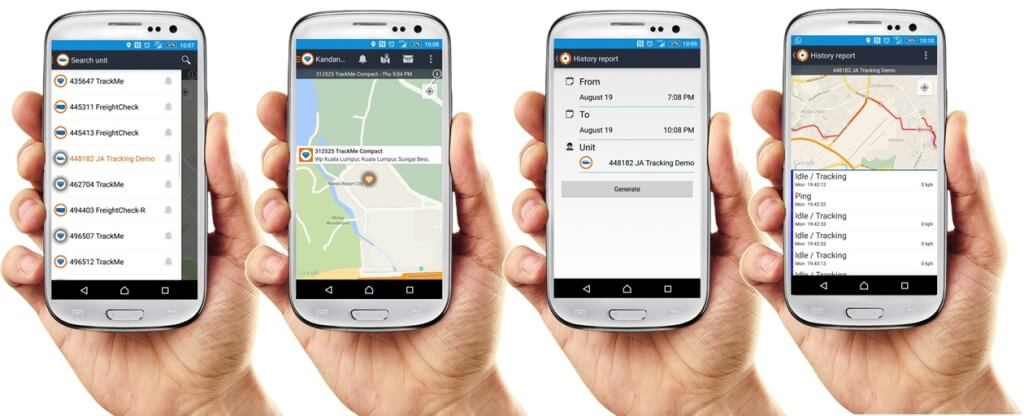 Technology Overview
GPS tracking devices are commonly used to track vehicles and provide management with insights and reports on driver behavior as well as delivery status in instances when it is integrated with the work order system. As the price of smartphones become cheaper, companies are issuing smartphones to their drivers for among other matters, getting updates on work orders.
If you have an idea of tracking these drivers using the smartphones and integrating this to a delivery system, you found the right partner. JA Security is able to create custom yet affordable mobile apps and software for companies of all sizes.
Cutting Edge Technology
GPS is notorious for draining the battery on smartphones, as experienced by one when maps is used for navigation. Tracking drivers all the time on their smartphones is not a feasible solution. JA Security combines the latest Bluetooth Beacon technology with the vehicle tracking app, to only track when the driver is in the proximity of the vehicle. When the smartphone senses that the driver is away from the vehicle, tracking stops.
Market Trends and Opportunities
The 2G network in Singapore will be ceased in 2017. Several companies have started to migrate to 3G GPS Trackers. Companies with existing fleets of smartphones issued to driver should seriously consider integrating the vehicle tracking app for cost savings. 
JA Security is able to create customized GPS software based on our customers' requirements.
Some examples below:
GPS Tracking App for driver monitoring.
GPS Tracking and Delivery Status Update system for delivery companies.
---
For more information, Contact us.
Address: 16 Kallang Place #07-13 Singapore 339156
Email: info@ja-si.com
Mobile: +65 9189 2707 (Singapore) +60 17 2993111 (Malaysia)