Bluetooth Beacon Singapore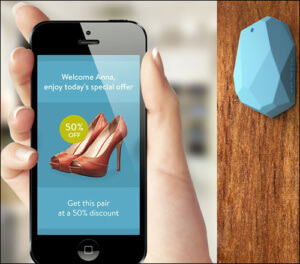 Technology Overview
GPS Tracking Systems are great for outdoor tracking but has its limitations for indoor location tracking. The GPS signal is significantly reduced by buildings and has little effectiveness to be used as an indoor positioning system.
RFID has been vastly used for tracking both indoors and outdoors, but require significant infrastructure setup and can be a costly affair in some cases.
Bluetooth Beacon Singapore: Beacons are now being used for several exciting tracking applications.
Bluetooth Beacon Singapore
The use of Bluetooth Beacons as an indoor positioning system for manpower has become increasingly popular. We anticipate more retails stores, stadiums and exhibitions to employ the use of such beacons.
The Received Signal Strength (RSS) can be used as an indicator for tracking. The staff can downloaded a mobile app that automatically turns on the Bluetooth feature of the smartphone. This mobile app runs in the background, and hardly consumes any battery. When the signal from the Beacon is received by the smartphone, it communicates with the cloud servers and pushes information such as tracking location to the database. The smartphone owner can also receive useful information such as discounts, information of exhibits, etc.
Market Trends and Opportunities
The lack of signals indoors has given rise to the development of indoor positioning systems. This market is still at its nascent stage because of the demands of performance.
JA Security is able to create mobile apps and systems based on Bluetooth Beacon Singapore.
Some examples below:
Use of Bluetooth Beacons for exhibition visitors. Visitors download a mobile app and walk around the exhibition hall. Visitors can then receive alerts and information such as companies exhibiting in the area they are currently at. Organisers can receive information as to which exhibits are more popular.
Retail shops can push discounts to loyal customers when they enter a vicinity.
Attractions such as the Zoo can place Bluetooth Beacons at exhibits and engage visitors.
Companies can use Bluetooth Beacons to track their vendors within the facility.
---
For more information, Click HERE or contact us.
Address: 16 Kallang Place #07-13 Singapore 339156
Email: info@ja-si.com
Mobile: +65 91892707