JA Security and Innovations has partnered with our sister company JA Assure, to provide the complete security solution and insurance coverage for Money Changers in Singapore.
Money Changers in Singapore, who adopt the JA-TrackMe Solution for their money delivery purposes can be offered a discount of 20% on their insurance premiums.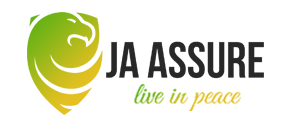 JA ASSURE is a boutique insurance advisory firm headquartered in Singapore specializing in global and regional medical insurance and business insurance.
The firm is representing the leading insurance company especially for Singapore money changers' and remittance companies' insurance.
Features of money changer and remittance insurance plan
Protect the stock at premises against all risks during and after business hours
Protect the stock in transit
Protect the stock that is misappropriated by staff
Contact info@ja-si.com to inquire about GPS Trackers for Singapore Money Changers.